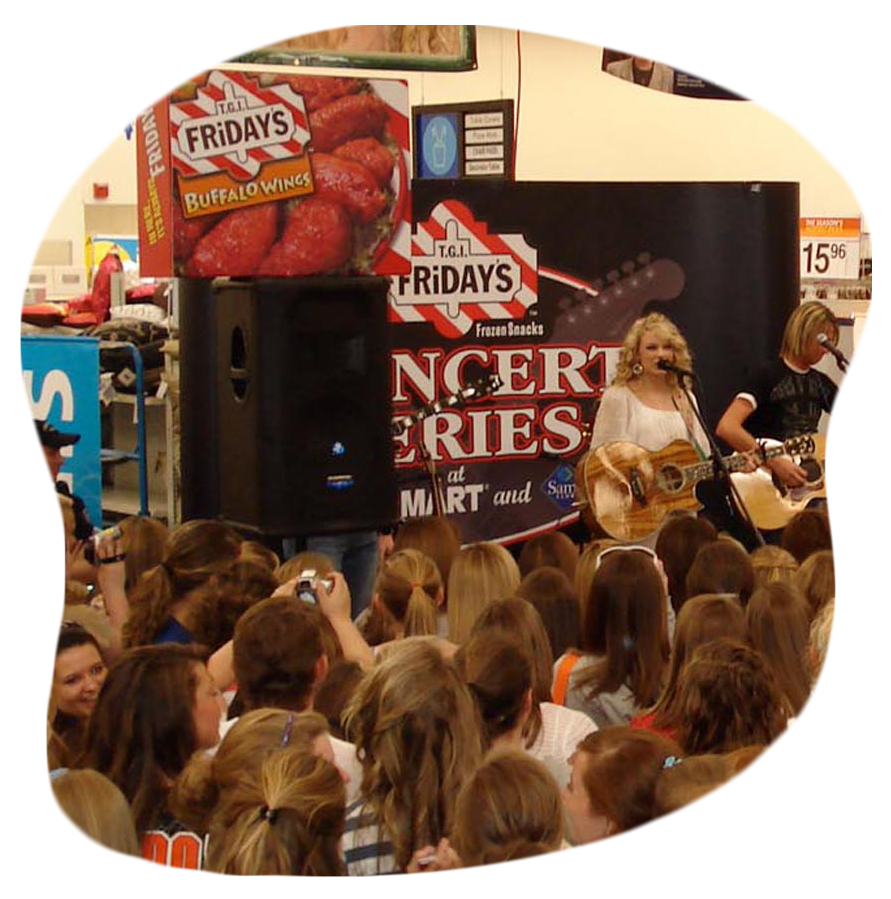 Heinz - TGIFriday's Frozen food Brands
Challenge:
Having spent the maximum retail marketing investment allowable at Sam's Club, Heinz wanted to improve its point-of-sale support within the framework of Sam's Club consumer activation rules.
Objective:
Secure end-cap positioning and stronger point-of-sale support for T.G.I. Friday's Frozen Foods at Sam's Clubs throughout the U.S.
Solution:
POC Media partnered with Retail Sports Marketing to create the "Sam's Club TGIFridays Frozen Foods Concert Series," which included 50 in-store concerts nationwide. T.G.I. Friday's was rewarded with preferred point-of-sale support by providing free in-store concerts with the likes of Taylor Swift, Kate Voegele, and Josh Kelly, among others. These efforts secured valuable product positioning while creating meaningful community events showcasing Sam's Club and highlighting T.G.I. Friday's Frozen Foods.