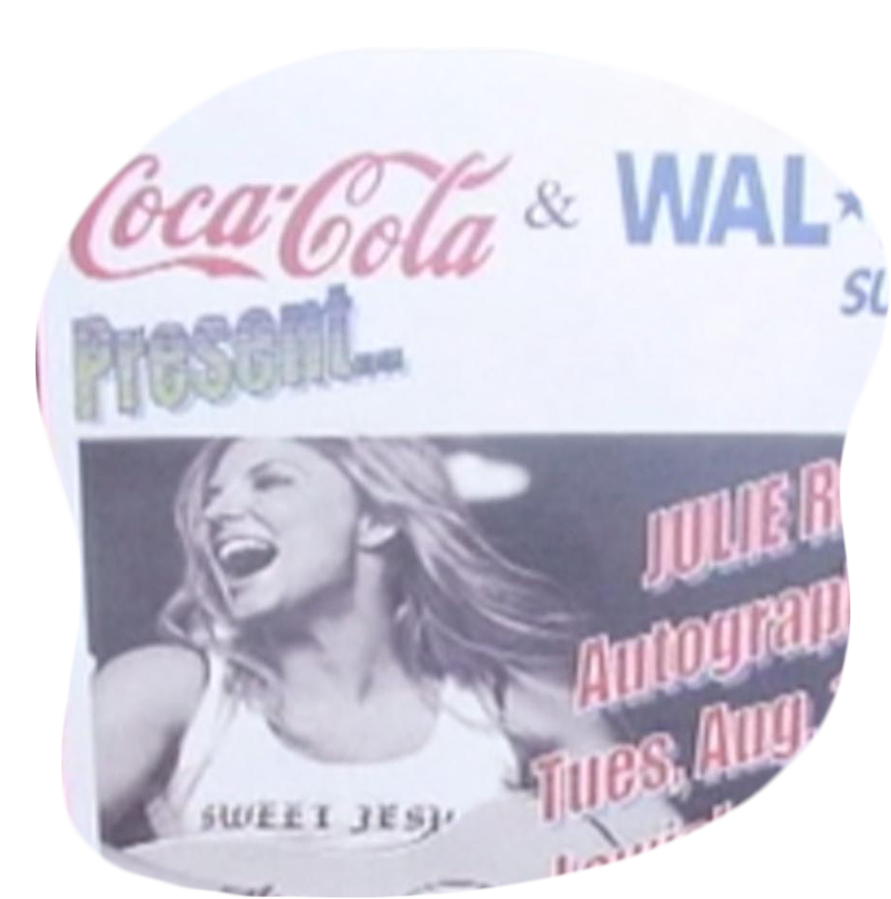 Coca-Cola
"New Faces of Country Music" Tour
Challenge:
Coca-Cola, having spent the maximum retail marketing investment allowable at Walmart, wanted to improve its point-of-sale support within the framework of Walmart's consumer activation rules.
 
Objective:
Secure end-cap positioning and stronger point-of-sale support for Coca-Cola at Walmarts in the seven target states served by Coca-Cola Bottling Company Consolidated.
 
Solution:
POC Media, partnering with a retail activation company from Charlotte, NC, created the "New Faces of Country Music" tour, which included 75 in-store concerts in Coke's target footprint. Coca-Cola was rewarded with preferred point-of-sale support by providing a free in-store concert featuring one of several developing country artists, including Kimberly Perry of The Band Perry, Sugarland, and Julie Roberts, among others. These efforts secured valuable product positioning while creating meaningful community events showcasing Walmart and highlighting Coca-Cola.