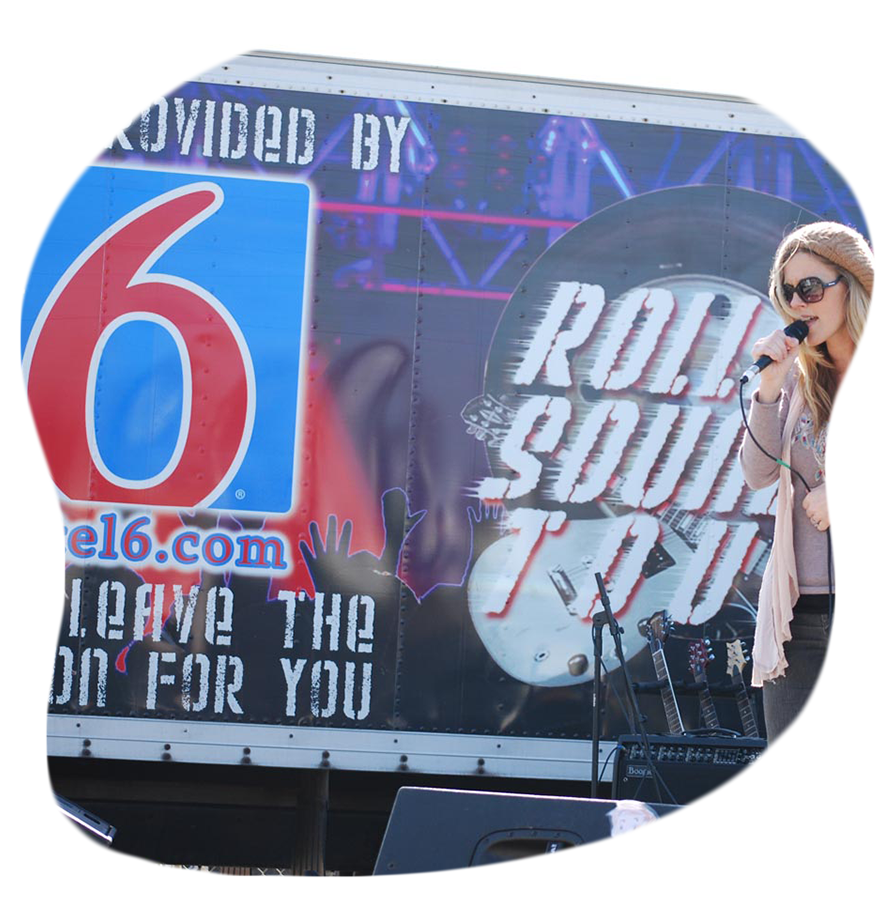 Challenge:
The Accor Hotel Group sought to focus a cost-effective, experiential marketing initiative toward millennials and families, without investing in a traditional advertising campaign.
 
Objective:
Identify audiences who could be reached through experiential marketing and influenced to stay at the Motel 6 chain of hotels.
 
Solution:
Leverage existing relationships and fan stages at NCAA football games, NASCAR races, and NHRA races to create an experiential, music-based marketing platform that provided cost-effective exposure and messaging at events. These efforts were supplemented along highways and interstates via branded vehicles, and online as the artists performing at these events engaged in social media on behalf of brands participating in our experiential marketing platform.